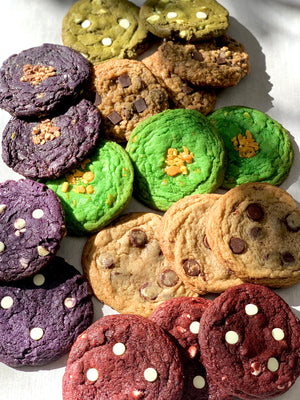 FRESHLY BAKED TREATS TO ORDER, GUARANTEED!
We here at Cookie Chaos, are proud to be an AAPI-Woman-owned small business. All of our cookies and dessert bars are always baked fresh from our licensed Cottage Food Operation (CFO) home-kitchen here in South Pasadena,CA. We always use high quality ingredients so we can provide top-notch products consistently. We guarantee that you will enjoy every bite!
deliciously unique
We've reinvented what a cookie can be with our authentic Asian flavors and with our own twist on the classic recipes.
Fall in love with Ube & Pandan
joyfully crafted
Our yummy treats will always be made with the freshest, top-quality ingredients and baked with much care and joy! You will taste the love in every bite!
Did someone say fresh cookies?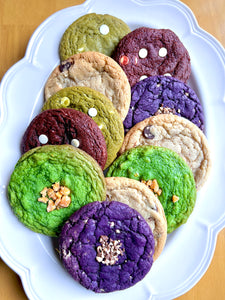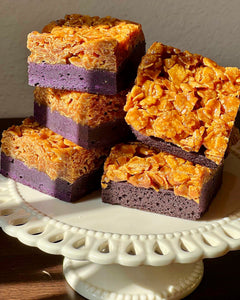 WONDERFULLY MADE
Our delicious treats are meant to be shared! We do offer customized, catering options for your parties, weddings or corporate events.
send us an inquiry
ORDER INSTRUCTIONS:
*Minimum Purchase Requirements
Delivery & Shipping = $36.00 minimum purchase
Pick-Up = $18.00 minimum purchase
* FREE DELIVERY within 10 miles of South Pasadena and $1/mile after that.
* Please specify your day prefered for delivery/pickup under "notes" section: Friday, Saturday or Sunday
* Send us an email if you have an urgent or a bulk order. We will do our best to accommodate any special requests.